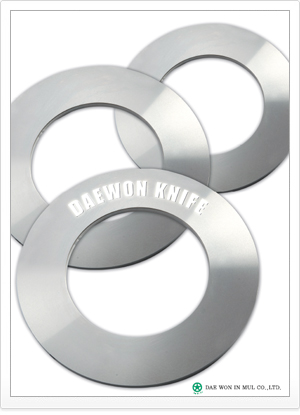 DAE WON IN MUL CO.,LTD.
Catalog
DAE WON IN MUL Co.,Ltd has been producing knives with strictly chosen materials under adequate process and our own 20years technical know-how and new equipment.
And we have been supplying the knives, which were developed by ourselves, for all the POSCO's processing lines in Korea and overseas plants. And we are continuously contributing to the growth of Steel Industries in Korea.